illumin8HR - People Analytics from Payroll Data
What if your clients could better understand the financial cost of HR decisions?
People analytics is not just for HR professionals and is not just for HR data. Beyond the HR department, it brings value to people managers across an organisation, and when used to look in-depth at payroll data it can uncover surprising insights about the workforce that wouldn't be available elsewhere.
Payroll data is a largely untapped source of impactful people insights. Payroll data is data-driven by nature and brings in additional metrics that HR data typically does not cover, such as overtime. It allows the workforce to be analysed in new ways, such as:
Viewing salary ranges by location, role, tenure or age
Identifying links between pay rises and bonuses on retention
Highlighting variances in pay between existing staff and new starters in the same role
Measuring the cost of absence and the most cost-effective way to fill resource gaps
See how in the short clip below: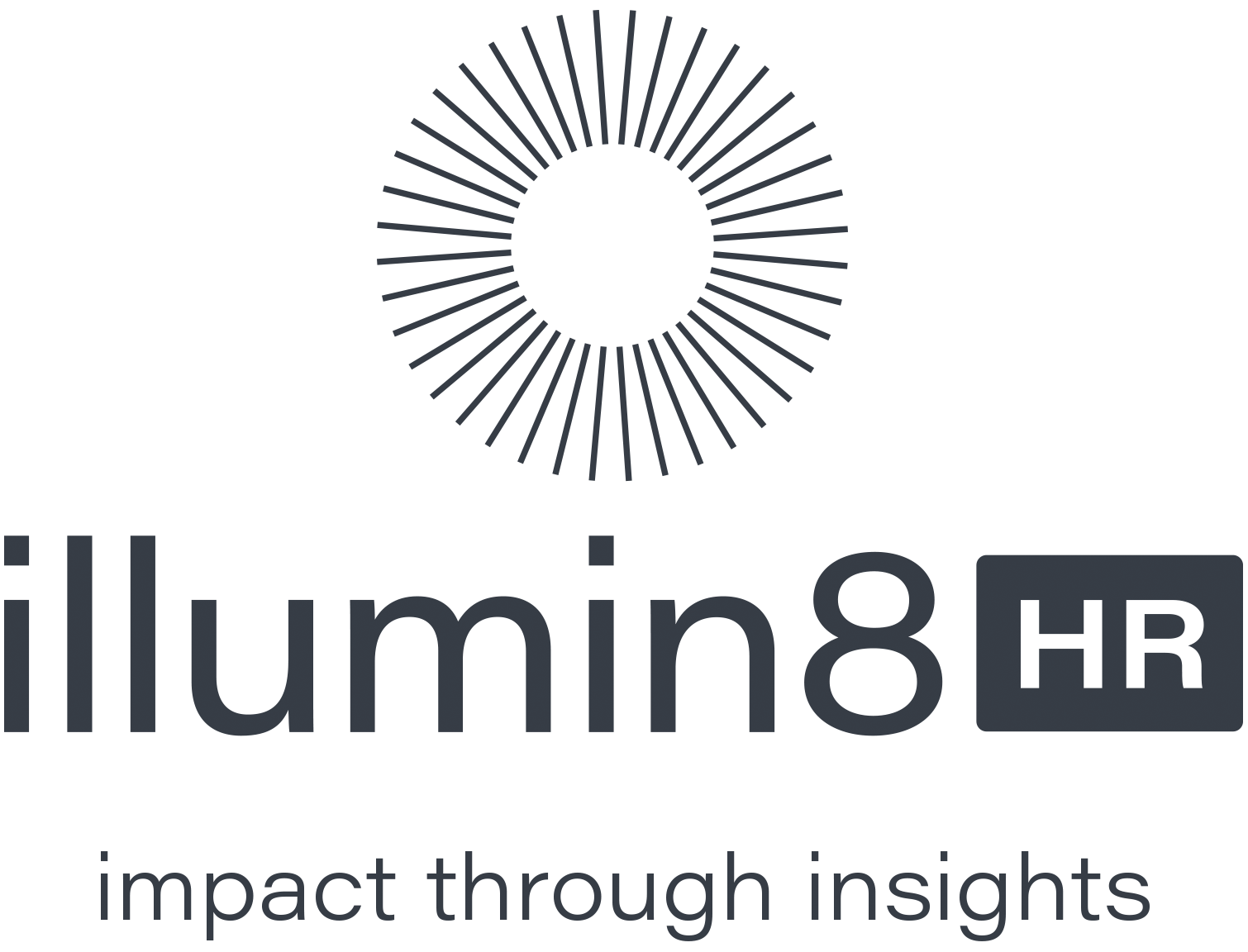 Using illumin8HR to analyse payroll data is simple.
illumin8HR is a user-friendly technology platform that can be easily integrated into your Payroll product suite. Like any BI tool, it provides simple dashboards that can be easily aligned to the organisation's business goals, ideal for users who have time to drill into their data and interpret it.
For those that don't, illumin8HR goes a step further. By automatically searching for connections, trends and outliers across their payroll data, illumin8HR puts accessible insights focussing on what really matters in the hands of decision makers, in easy-to-understand language. Add to that the financial credibility of payroll data, and the insights illumin8HR highlights become impossible for decision makers to ignore.
Want to see more? Access your free demo:
Why is payroll data perfect for people analytics?
The power of using people analytics from payroll data lies in the truly credible people decisions it enables. Analysing payroll data allows issues to be discussed in financial terms, giving HR leaders and people managers a stronger voice at the decision-making table. For example, comparing and evaluating in financial terms the cost of a new hire versus the cost of additional overtime for existing staff during seasonal peaks.
The range of payroll data available for an organisation may be slimmer than that for HR, but payroll data is typically more accurate than HR data due to its impact on the employee as well as compliance laws, meaning the insights it can provide are immediately powerful and credible.
Analysing payroll data either on its own or in conjunction with other limited data sets can still have a huge impact on areas such as diversity, equity, inclusion and belonging, employee wellbeing and strategic workforce planning.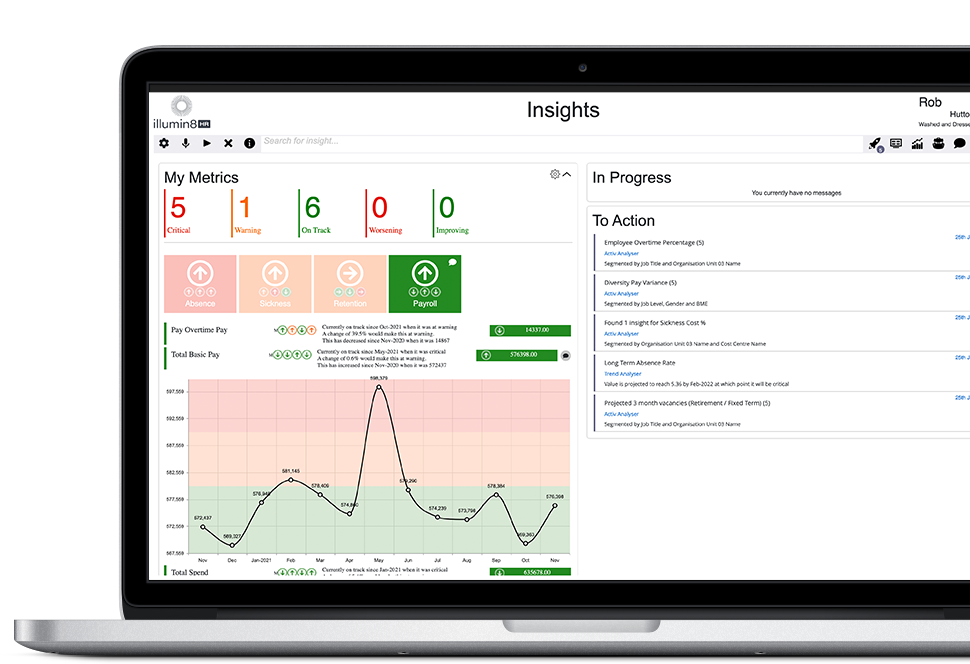 The People Analytics Partner
At Activ8 Intelligence, we want to be the number one choice for HR and Payroll Technology providers who share our belief that accessible, actionable and impactful people analytics are the most powerful enabler of great people decisions.
If you'd like to find out more, get in touch:
"Activ8's leading technology fits perfectly with our mission, which is to make human resources management easier for employees, managers and most of all HR. illumin8HR not only converts HR data into easily accessible and understandable insights but automatically surfaces vital trends so HR and line managers can take a proactive and informed approach to resolving people issues." John Hixon, R&D Director, Cezanne HR
"The Activ8 product gives us a leading people analytics solution that aligns with our best of breed partnership model and provides significant opportunity to impact Visma Raet's customer retention, margins and new business sales." Sander Odijk, Sales, Marketing & Partner Management Director, Visma Raet
"illumin8HR has become a core component of our value proposition for the NHS and the strategic impact we can have. Our reporting has always been key to helping trusts manage their temporary workforce and with illumin8HR, we span both temporary and substantive workforce data to bring a holistic view to HR Directors and their teams, delivering actionable insights." Judith Shaw, Managing Director, Liaison Group
"We have now rolled out illumin8HR in several trusts, supporting them on their analytics journey to move from spreadsheets and siloed data sets to joined up and accessible insights across all their workforce data sources. Our workforce advisory programmes are aligned to helping them introduce new ways of working to address the challenges illumin8HR identifies, such as back to work schemes and flexible working practices that measurably enable them to attract and retain valued staff." David Jones-Stanley, Head of Workforce Advisory Services, Liaison Group
"illumin8HR makes complex HR analytics accessible and easy to use for everyone. The solution is integrated with our product portfolio and transforms data coming from multiple sources into visually accessible actionable insights." Micha Schopman, Product Manager Business Intelligence, Visma Raet
"Activ8 always deliver with both passion and pride and are a pleasure to work with. Through working together with them we have been able to go from strength to strength and deliver stronger, more reliable systems and solutions to our clients." David Jones-Stanley, Head of Workforce Advisory Services, Liaison Group
"Activ8 work hand in hand with our product, operations and commercial teams, supporting SD Worx wherever they can to assist our customers in using insights and strengthening their understanding of the positive impact it can have. Thanks to illumin8HR, HR managers can play a more strategic role and help their business thrive. It's a real value added partnership and the Activ8 team are totally committed to helping us achieve our goals." Stephen Ousley, Head of Portfolio, SD Worx UK & Ireland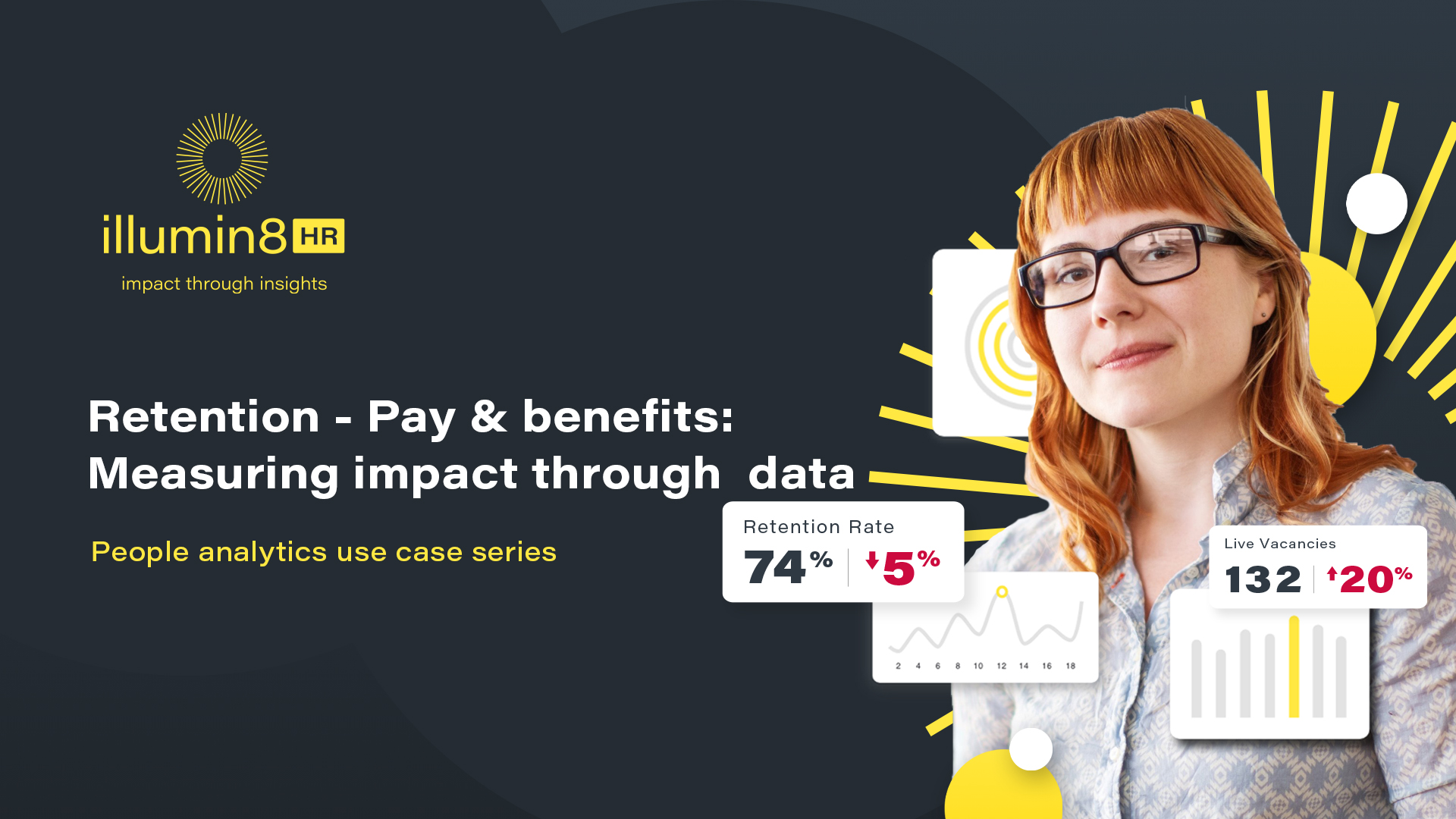 HR Analytics Blog | Activ8 Intelligence
VIDEO: Retention - pay & benefits: Measuring impact through data
Read more