Join our webinar: Calling all HR leaders! Hear how to make data your new superpower!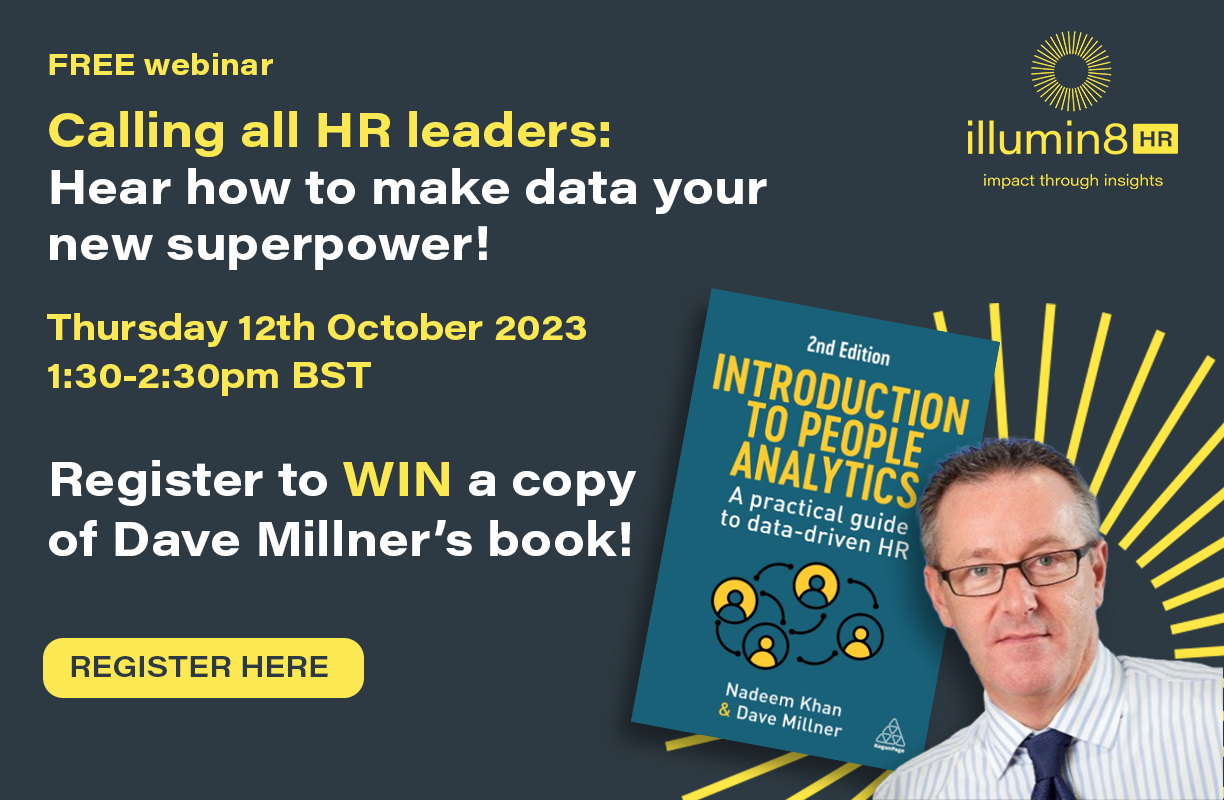 Join us for an exclusive interview with Dave Millner, Founder of HR Curator Ltd, and author of 'Introduction to People Analytics'. We will be picking Dave's expert brain on all things HR data, people analytics and how to get started.
Discover how to gain control of your data, utilise it to enhance your HR and business goals, and turn it into your best superpower!
You'll also hear about:
• How people analytics can deliver value to your organisation
• How to make the shift to a data-based approach
• How to run people analytics projects successfully and avoid failure
• Dave's vital HR concept of the NOW of work, and the Three D's
Register Today and Win a Copy of Dave's book, 'Introducing People Analytics: A Practical Guide to Data-Driven HR'!*
Date: Thursday 12th October 2023
Time: 1:30pm - 2:30pm BST


*Register today and you'll be entered into our randomised Free Prize Draw to win a signed copy of Dave and Nadeem's book: 'Introduction to People Analytics - A practical guide to data - driven HR'.
An interview with Dave Millner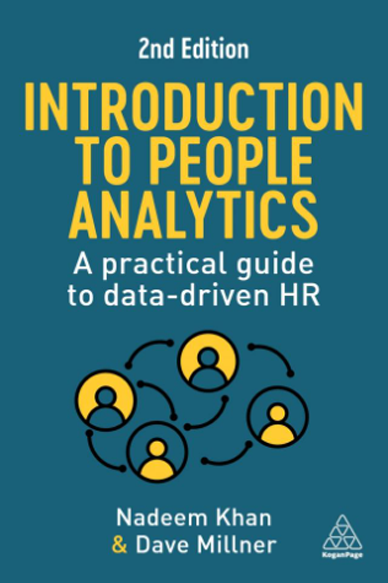 Dave Millner is an experienced consulting practitioner with over 30 years of internal and external HR consulting experience at NatWest, PSL, Kenexa and IBM. He has worked directly with various global and multi-national firms offering organisational effectiveness-based solutions focusing on future-proofing their businesses. He is skilled in People Analytics as a recruiter, a facilitator and trainer for HR practitioners, HR Transformation, Culture and Employee Engagement programmes, Organisational Development interventions (organisational design and workforce/succession/scenario planning) and Leadership/Executive Coaching. Strong consulting professional – Chartered Institute of Personnel and Development and Occupational Psychology professional.
Apt at putting pen to paper, Dave's first book "Introducing People Analytics: A Practical Guide to Data-Driven HR" was released in April 2020, and the second edition was released in July this year, focusing on the changing role of HR and the increasing demand for data insights. It's an essential read for HR leaders wanting to develop an understanding of how and where HR analytics can make a tangible difference to organisations and comes packed with case studies and practical tools.
Connect with Dave on LinkedIn: https://www.linkedin.com/in/davemillnerhrcurator/